History of oil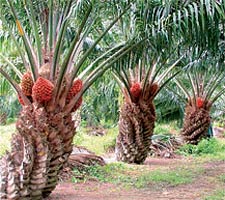 History of palm oil origin and development
History of palm oil originates to Pharaoh kings of Egypt. In the middle of 19 century M.S. Fridel excavated in Egypt and found a vessel with oily dreg. This dreg was researched, and it was occurred that it belonged to the fruit of the oil palm tree Elaeis gineensis from West Africa. After godsend researching they found out that palm oil was used in cooking still 5000 years ago.
The first records about palm oil were found in the documents dated to 15 century. These discoveries belonged to the Portuguese travelers.
What is palm oil?
Native land of palm oil is West Africa, where local people grow it and extract oil by old traditional methods in their villages. In West Africa they use more often raw palm oil as an integral part of their traditional cuisine. Now palm oil trees are grown in the tropics of Africa, Latin America and South-Eastern Asia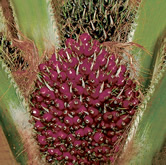 +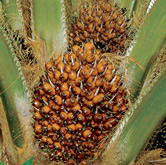 =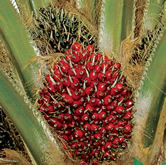 A palm tree (OxG) Hybrids is raised with crossing between Elaeis oleifera, a Latin-American palm tree, and Elaeis guineensis, a West-African palm tree. This hybrid has more high qualities in comparison with ordinary vegetable culture.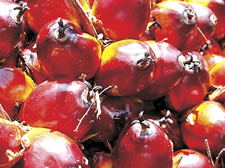 The palm fruits grow with large clusters, and sometimes fruit amount could reach 2000. Reddish palm oil is extracted from fruit seeds. During processing pulp is separated from seeds and with mechanical pressing there extracts impure palm oil, then with special technologies there proceed fractionating, peeling and odor-control treatment. As a result they receive refined, deodorized reddish palm oil "Zlata Palma"®
The seeds are also processed. They crack the seeds and separate kernels, that are used in further processing for palm kernel oil extracting. Palm kernel oil is also in widespread use.
In South-Western Asia an oil palm tree was first appeared in 1848. It was introduced to Indonesia from Nigeria by the Dutch, where it was used as a decorative plant. In Malaysia the seeds of an oil palm tree Elaeis gineensis were imported by the Brithish in 1875.
Soon exotic palm trees became popular in Malaysia, and in 1886 the inspired British brought the next lot of seeds for sowing. The palms were planted along avenues, nobles decorated their possession with them. Fortunately, some farmers discovered in these colored palms and some other features: hardiness and high-quality oil, extracted from the fruit. In 1909 the Agriculture Department worked out long-term programs in cultivating palm plantations for oil extracting.
In 1917, 40 years after the palm import to Malaysia, there was planted the first palm plantation. By that time because of the First World War there were reduced deliveries of fat and oil. And so money investment to the vegetable oil production promised a lot.
The Malaysian farmers paid much attention to the palm oil production, in spite of their long-term rubber production.
United Plantation Bhd Company is a producer of palm oil "Zlata Palma" ®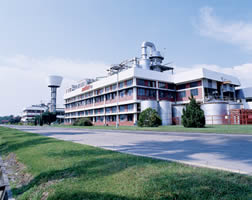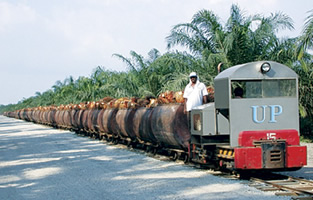 United Plantation Bhd became one of the first companies, which owners decided to invest their money and property to the palm oil production. After them many entrepreneurs took up the initiative. But during the Second World War many plantations became the fields of battle, and the palm oil production was paused. During the next 4 years of the Japanese occupation, when adults and children suffered from necessary vitamin and fat shortage, they ate every day raw palm oil, all it nutritious qualities became obvious.
Production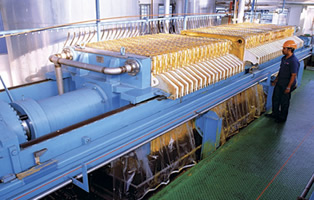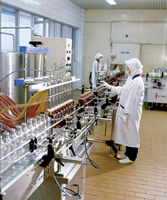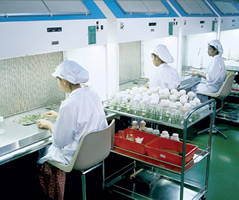 After the declaration of Malaysian Independence in 1957 the level of the world palm oil production was very low, but after the next decades, throughout 1960s and 1980s, Malaysia became the leader among the world palm oil delivers.
The main and authorized dealer of reddish palm oil "Zlata Palma"® at middle and large wholesale throughout Russia, CIS and other countries is "Tradegroup" Ltd.